Extensions remain a popular way of adding space to your home, however when we look back over Addbuild's 40-year history of building major renovations in Sydney, the majority of the projects have, in fact, been second storey additions.
With so much space compared to other major cities, and a large swathe of the original housing stock single storey, this may surprise you. Nonetheless, there are some very good reasons why people are choosing to add a floor rather than extend.
For those of you looking for inspiration, we've collected together the seven smartest ideas for home additions for you to consider.
Firstly, a little more on why it might be preferable to go 'up' than to go 'out'.
Why Add A Storey Rather Than Extend?
A first floor (second storey) addition can be added to most homes for less than you might think.
And what many people don't realise is that additions often cost less than adding the equivalent space via a ground floor extension. That's because additions avoid potentially expensive ground preparation and/or foundation costs.
As well as this, many choose an addition because they don't have, or don't want to lose, their outdoor space.
Whether it's because you have a green thumb or want room for young children to play in safely, preserving the back garden is often non-negotiable.
For others, adding another floor opens up a great view, be that bushland, water or even the city skyline.
And in terms of resale value, many property agents will tell you that a two-storey home typically has a higher resale value than a single storey dwelling with the equivalent number of bedrooms and bathrooms.
There are some other things to consider and we've gone into more detail on the pro and cons of additions and extensions with a previous blog post, or read on here to explore our seven smartest home addition ideas:
Idea 1: The Children's Floor
We start with something common and practical but so popular, it has to be included.
As your kids get older, they not only want their own bedroom, they want their own floor where they can have some privacy.
This is especially the case nowadays as we see more children staying home well into their twenties.
For the teenagers or tweens, creating a bedroom for each child with enough room for a desk will be vital to help them concentrate when the time comes for crunch exams.
And as the kids grow older, larger wardrobes are a godsend, helping to avoid the clothes pile on the bedroom floor!
A separate bathroom means there are fewer fights in the morning and parents can go back to getting ready for work without battling for time in the home's only bathroom.
Also, when creating a children's floor, many homeowners take the opportunity to include a living space or another room for a separate TV and games console.
Altogether, this popular solution works well as your maturing kids get their much-cherished independence … and so do the adults!
Idea 2: The Parents' Retreat
Why should the kids have all the fun? The other most popular and smart alternative is the reverse.
Building a second storey for Mum and Dad gives you the opportunity to create the dream set-up of a master bedroom with ensuite bathroom, walk-in wardrobe and balcony, especially if you have a great outlook.
Given the recent situation requiring many of us to work from home, a home office is another increasingly popular choice.
Keeping your study upstairs away from the potential noise from the kitchen and lounge room makes a lot of sense.
And many of our clients also opt for another TV viewing area, especially if the kids monopolise the main TV and you wisely want to minimise screen time in their bedroom.
Let them have the living room and enjoy your own secluded spot where you can unwind.
Being the two most popular choices when adding a second storey, we've also covered the dilemma, 'Parents' Retreat vs Kids' Escape', in more detail.
Idea 3: Get the Family Together
For those with younger children, moving everyone's bedrooms upstairs is the safest and most practical solution.
Many parents like the peace of mind of being close to their young ones, and to keep the toddlers away from front doors and kitchens.
We find this is the most popular choice when a family is soon to welcome a second or third child.
Idea 4: Street Appeal
As we mentioned before, an addition will often add more value to your home than an extension, and one of the reasons is that a two-storey home creates a bigger impact when viewed from the street.
As the before and after example below shows, the difference can be substantial, and depending on the state of the housing market when you are selling, this may give your home the edge.
Idea 5: The Self-Contained Unit
There are a number of reasons to create a second floor as its own small unit.
'Multigenerational' homes are becoming more common and Addbuild has certainly noticed the rise in requests for this option.
It can be because an adult child has to move back into their parents' home, sometimes with their child or children.
On other occasions, because a parent is moving into their child's home, but would still like to maintain some independence.
Other homeowners are exploring the idea of a potential revenue stream from letting out this type of space as an Airbnb.
The self-contained layout usually includes a kitchenette with a small dining area, one or two bedrooms, a bathroom and a living space, together with a separate entrance from the main home.
Idea 6: The Switch: Putting Downstairs Upstairs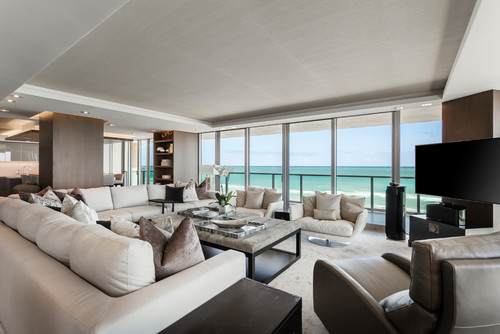 You live somewhere with the potential for an amazing view, so why limit that view to the bedrooms?
If you want to enjoy this incredible view when you use your kitchen and living areas, and, most importantly, when you entertain, it's a no-brainer.
This usually requires placing all your bedrooms and bathrooms on the ground floor. Your kitchen, dining and living room move to the upper floor, and, if room allows, they will flow through to a large balcony with enough room for a dining table.
Some people worry that this 'unusual' configuration might be a turn-off if they eventually wish to sell.
However, if the view is that good, this will make total sense to prospective buyers when they visit your home during inspections.
Again, this sort of smart thinking will raise your home above the crowd and give it an advantage over others in the area with a similar view but more traditional configuration.
Idea 7: Because You Want to Reconfigure Downstairs
Stay with us here, this isn't as crazy as it seems: sometimes the reason to create a second storey is so that you create your dream layout… downstairs!
Many older 'bungalow' homes have – in their original configuration – a hotchpotch of rooms at the rear including the bathroom and second or third bedroom.
If you've always dreamt of enjoying an open plan living / dining / kitchen that flows onto a deck for entertaining, and then into the back garden, the solution is to take all those other rooms upstairs.
This leaves the downstairs free for you to create your ideal floor plan.
Still Not Sure?
If you are still looking into an extension, we recommend that you read our '7 Smart Home Extension Ideas' article to give you some further inspiration as well as having a look at our 'Classic Design' series where we show some sketch designs with potential layouts for popular home additions.
And with over 75 articles covering all aspects of home additions and extensions, you might want to continue reading the Addbuild blog for further advice, or download our Consumer Guide to Home Improvement.
Next Steps
If you feel that your renovation project is ready to take forward and you would like to talk with one of our design consultants, contact us by calling (02) 8765 1555 or use our online form.
Addbuild's design consultants have years of experience and can provide initial sketch designs and an indicative quote for free, something we know our clients find particularly helpful.
Still family run, Addbuild celebrated 40 years in business in 2020, and with over 1,500 projects built, we are Sydney's leading home additions and extensions builder.